Welcome to Taro's Park Slope Origami Workshop Studio!
Taro's Origami Studio is a space dedicated to the art and expression of origami folding. By folding origami one at a time with focus and care, one can enjoy the beauty of process itself while your creativity is expressed from a sheet of paper to something completely new. Taro's Origami Studio offers Drop in & try out corners, classes, summer camp, party space rentals, group arrangement, and workshops for all levels of children and adults.
Taro's Origami Studio Presents: The Future & Top Origamist Challenge!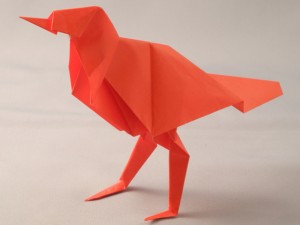 On May 18th, Taro's Origami Studio will be hosting its first origami design challenge and competition at the Brooklyn Children's Museum which has generously partnered with us and has offered use of their space for this exciting event.
Event to be held at:
Brooklyn Children's Museum
145 Brooklyn Avenue
Brooklyn, NY 11213
Please address all inquiries about event to:
Taro's Origami Studio
(718) 360-5435
parkslope@tarosorigami.com 
The event features a fun-filled afternoon planned to introduce and develop paper-folding skills to help expand a child's creativity by taking them through the steps of designing origami models of their very own. A theme will be selected on the day of the competition and each child will be walked through each step of the design process — from concept, testing and prototyping, to the final stages.
No experience necessary, just an eager mind.
Events designed for all proficiency levels: beginner, intermediate, and advanced folders.
Register early through Eventbrite: http://tarosorigamievent.eventbrite.com
Event sponsored by Linen Tree, Inc., a wallpaper company whose products are made for today's lifestyle, with the natural aesthetics of Japan kept in mind. Their new products, the Zen wallpaper collection are ready and available. In addition to sponsoring the event, they will be providing the paper for the large origami demonstration by our teachers on the day of the event!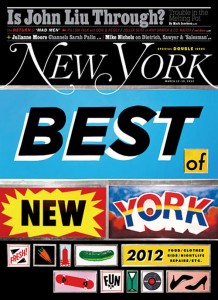 We are the Best of New York 2012 "Best Crafts" by New York Magazine!

Could there be a better match of neighborhood and business than Park Slope's new origami studio? Taro's is a soothing, light-filled, ­second-floor atelier completely devoted to the Japanese art of paper-folding, with materials displayed by color on the walls. The better for concentrating; it's amazing how quietly busy kids get at the work tables. Creations here range from simple (a frog) to rococo (a dragon) and are taught via computer tablets that walk little fingers through each step while staffers check on their progress. Private and group classes are available, but plenty of customers drop in, too. (Taro's charges $10 for a half-hour and three sheets of origami paper. You can also schedule a two-hour, fifteen-person birthday party for $450.)""Taro's Origami Studio95 Seventh Ave., nr. Union St., Park Slope; 718-360-5435; tarosorigami.com 
Taro's featured in New York Times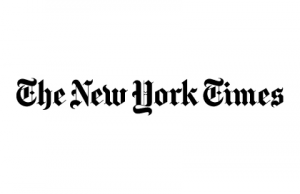 The New York Times featured Taro's Origami Studio in its August 23, 2012 Sunday issue.
The article, written by Times' staff writer DANIEL KRIEGER, detailed the advantages of our new origami teaching method.
Taro's featured in WABC Eye Witness News
You can read the article on the New York Times Web site.
Come and see us at the studio!
Above picture: Our instructor Ben in his private lesson.