Taro's Origami Studio has been worked with companies across the country to provide unique origami experiences for guests over the last decade.  One of the best ways to provide that has been with our origami booths.  Because every event is unique, no two origami booths are the same, but they all provide a place where our amazing folders can create awe-inspiring models for your guests to take home.  Taro's will work with you to pick out models that integrate the best with your brand and style and then present them in a pleasing display so that people can select something they like and watch us fold it right in front of them.  This is a unique way to engage your customers with not only your brand, but also the magic of transforming paper into works of art.  If you'd like we are also available to fold a wide-range of amazing models upon request.
Previous Events: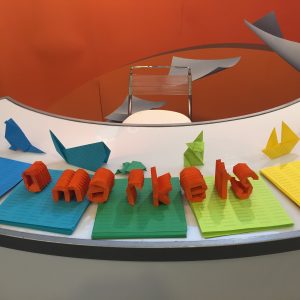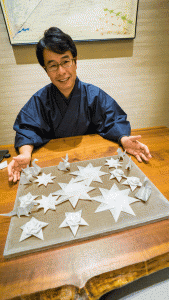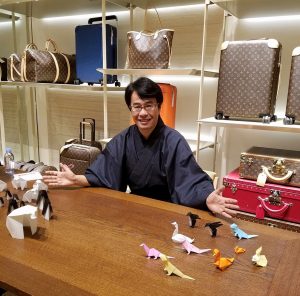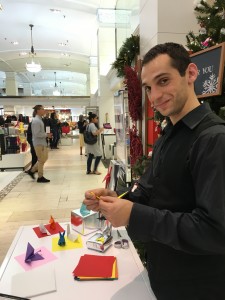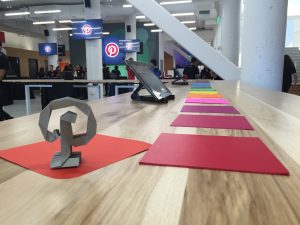 Our Rates:
– $250 per hour (1 origami expert)
– $100 per hour at the same location for additional origami experts
Please don't hesitate to contact us and find out how we can make your next event a success!