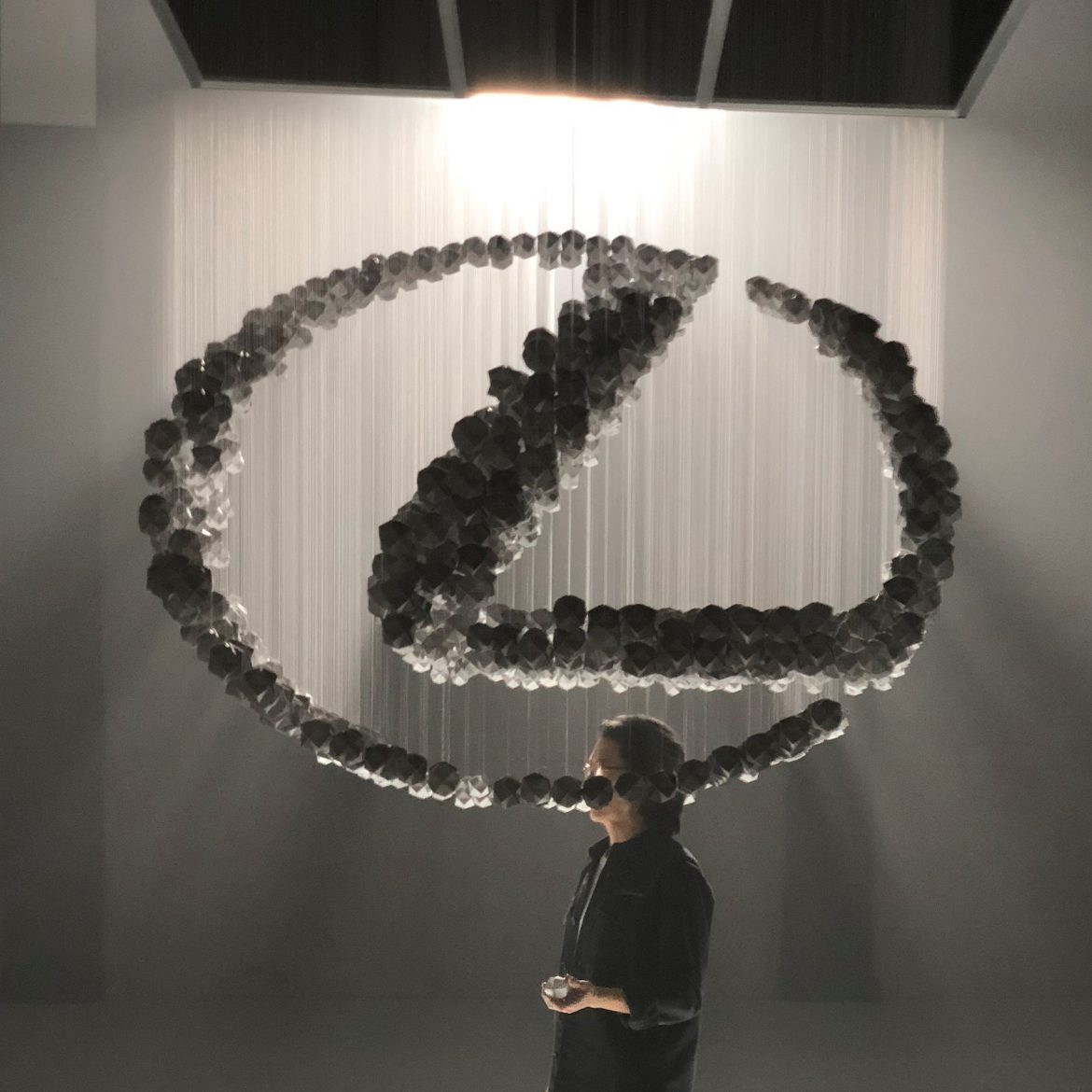 In late 2017 and early 2018 Taro's Origami Studio worked with a local Brooklyn based artist to create an enormous, elaborate, and elegant Lexus origami installation.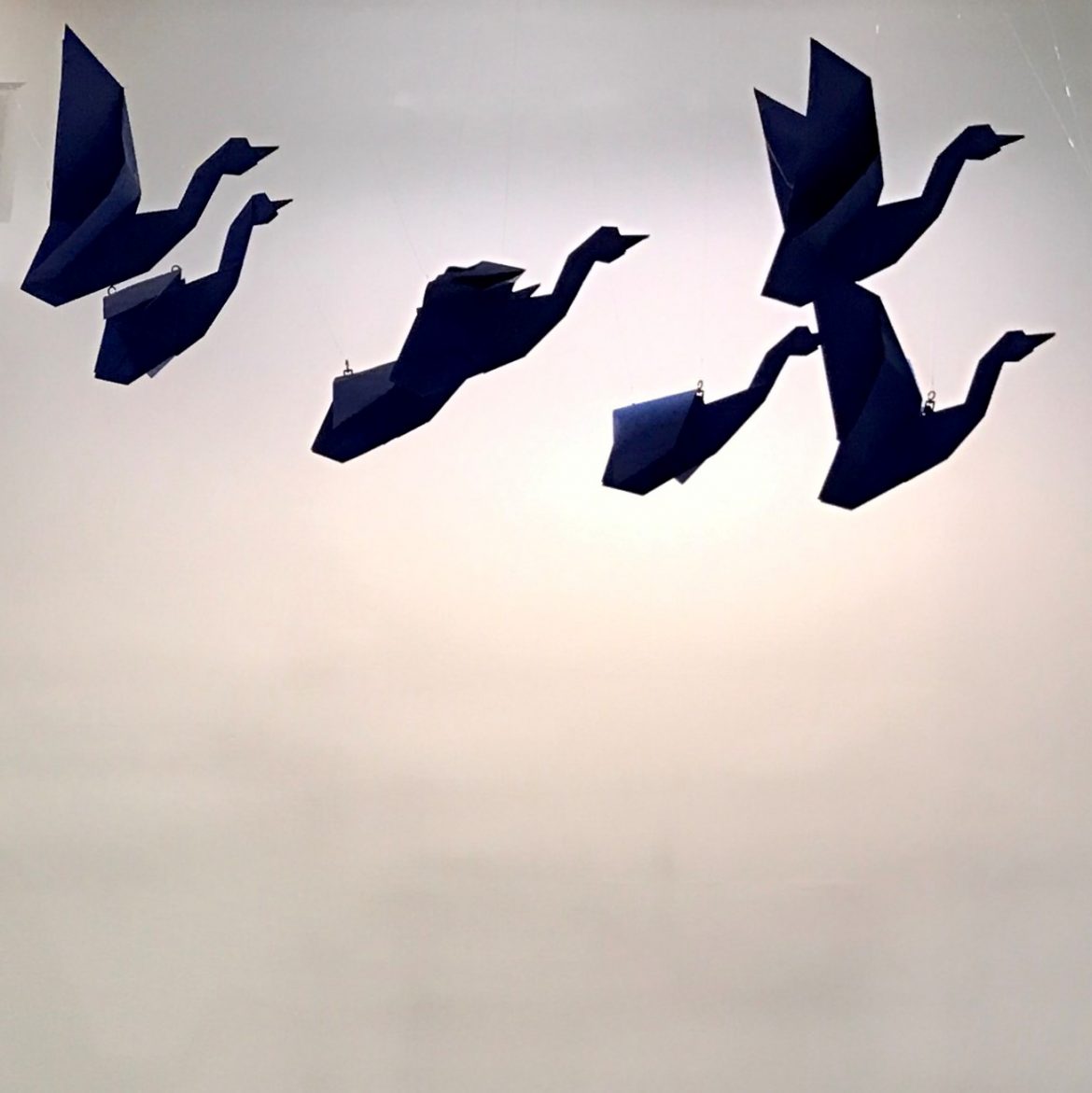 Grey Goose, the famous French vodka company, needed something eye-catching for their Manhattan pop-up store, so they contacted Taro's Origami for a fantastic flock of origami geese.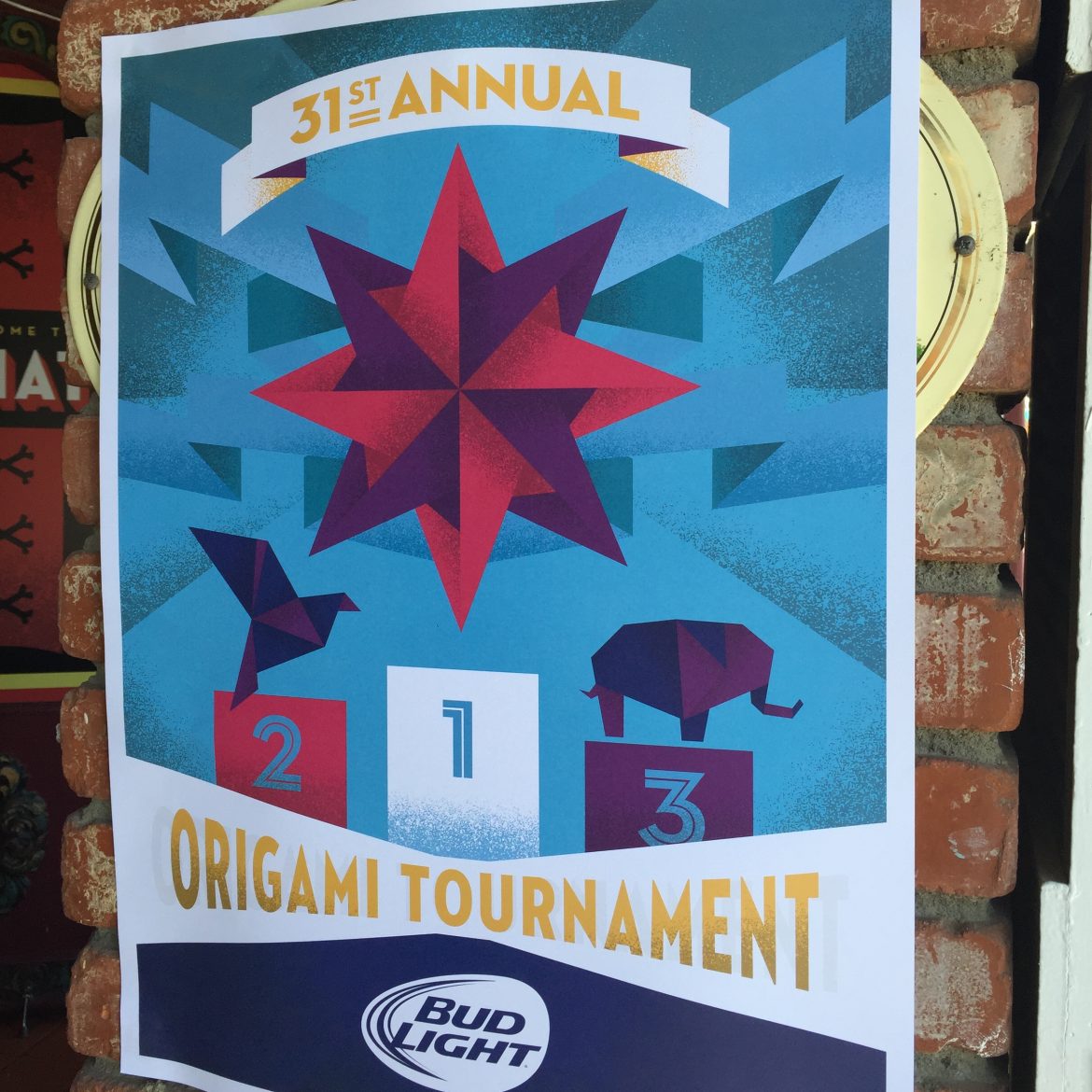 In the summer of 2015 Taro's Origami Studio flew to Catalina Island off the coast of Los Angeles to fold giant origami models for an enormous Bud Light party.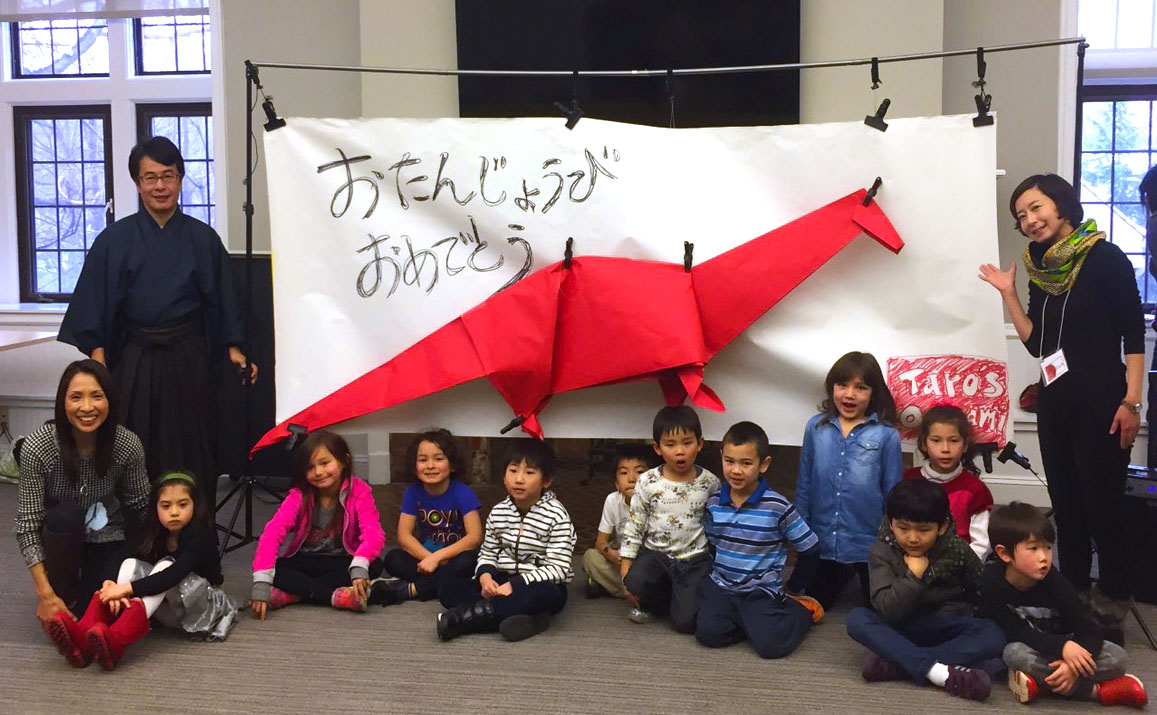 This is the largest origami sheet ever that Taro used for his upright style folding performance. Taro visited The Japanese language school of Philadelphia last weekend to show his performance in front of a lot of pre-schoolers. 保存 保存 保存…
Read more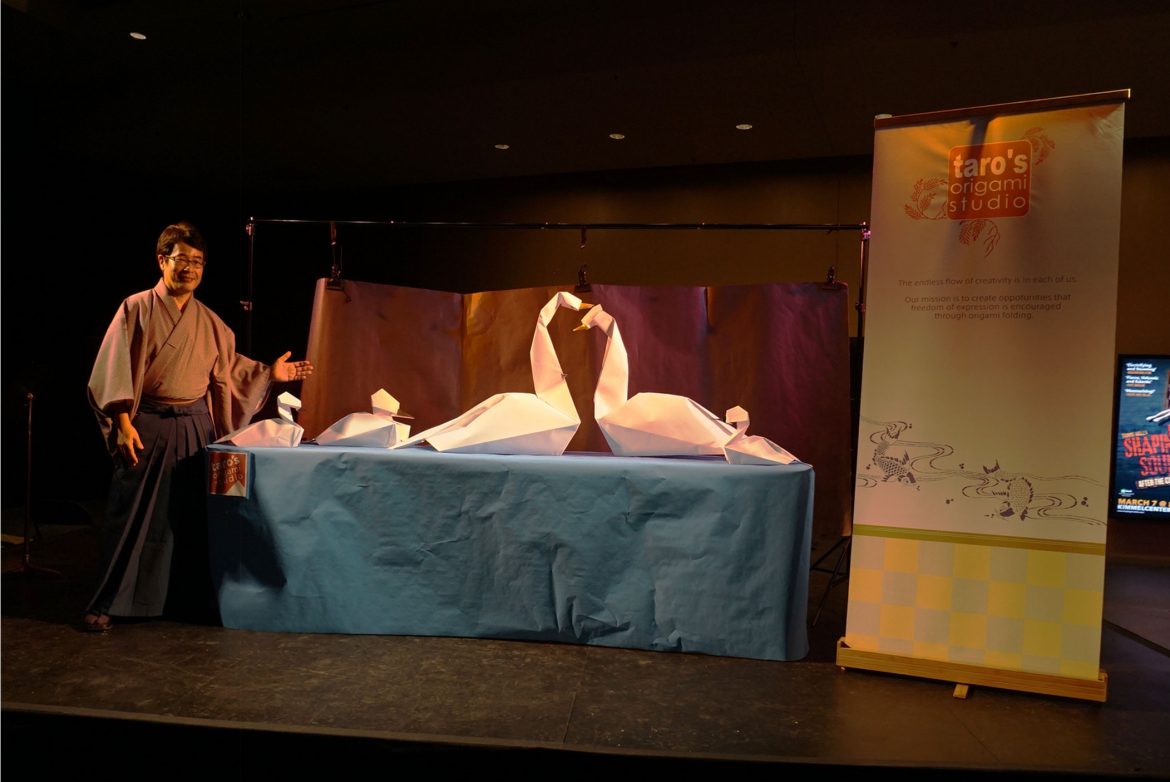 Taro Yaguchi gave an origami folding performance during the United Nation's Peace Day Concert 2016 at the Kimmel Center for the Performing Arts, Philadelphia, PA, using oversized 48″x 48″ white paper. He conducted the performance during an intermission of the concert in the…
Read more
This Labor Day weekend the Taro's Origami Staff is off to Texas, LA, and NJ to make enormous shoes! Taro made some wonderful designs. Our giant origami high heels, sneakers and booties will stay up during "For The Love of…
Read more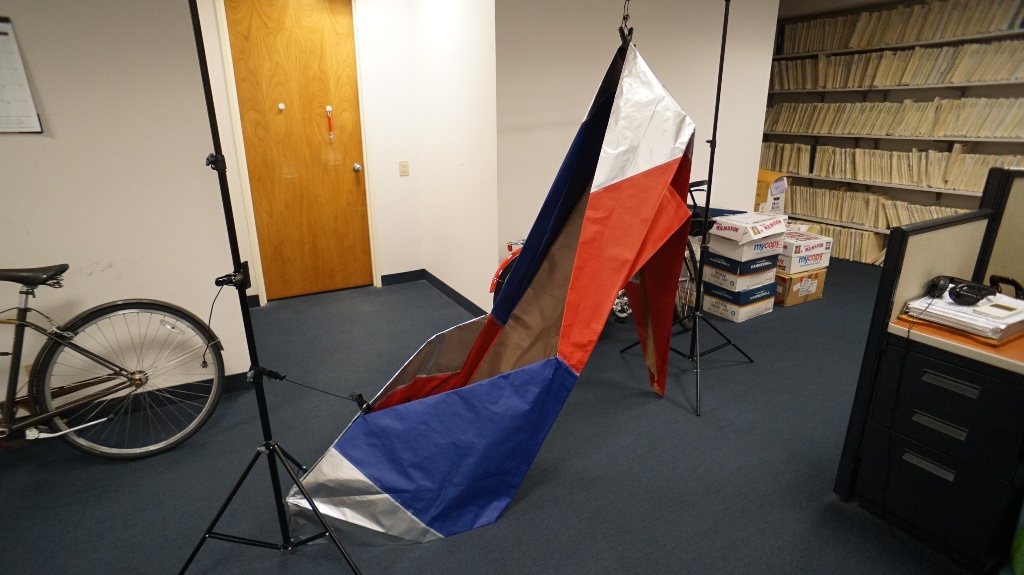 Here is a prototype of a giant high heel origami model that Taro designed and folded. This super-large, 6-foot tall model is created from two 7.5-foot x 7.5-foot sheets.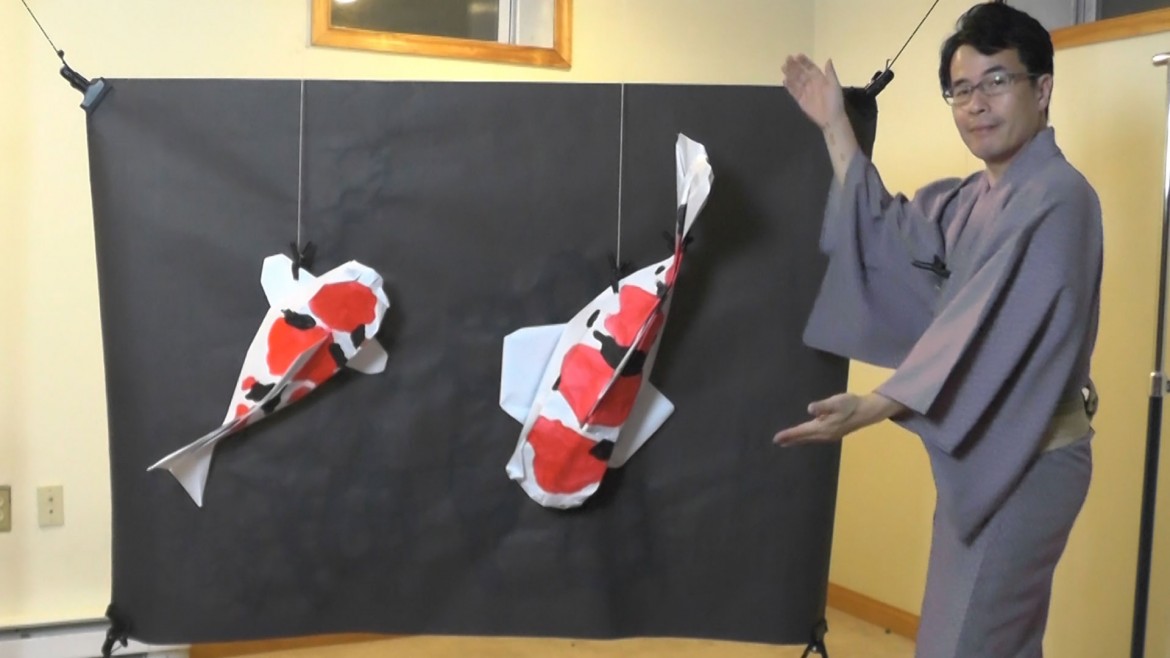 Taro presents his Japanese traditional "Nishiki" ("brocaded") koi, folded from from a 48″ x 48″ sheet of paper. These beautiful fish can grow to over 30 inches (77 cm) in length.
Taro's giant origami dog and rabbit models were exhibited at a local art showcase in Philadelphia, PA.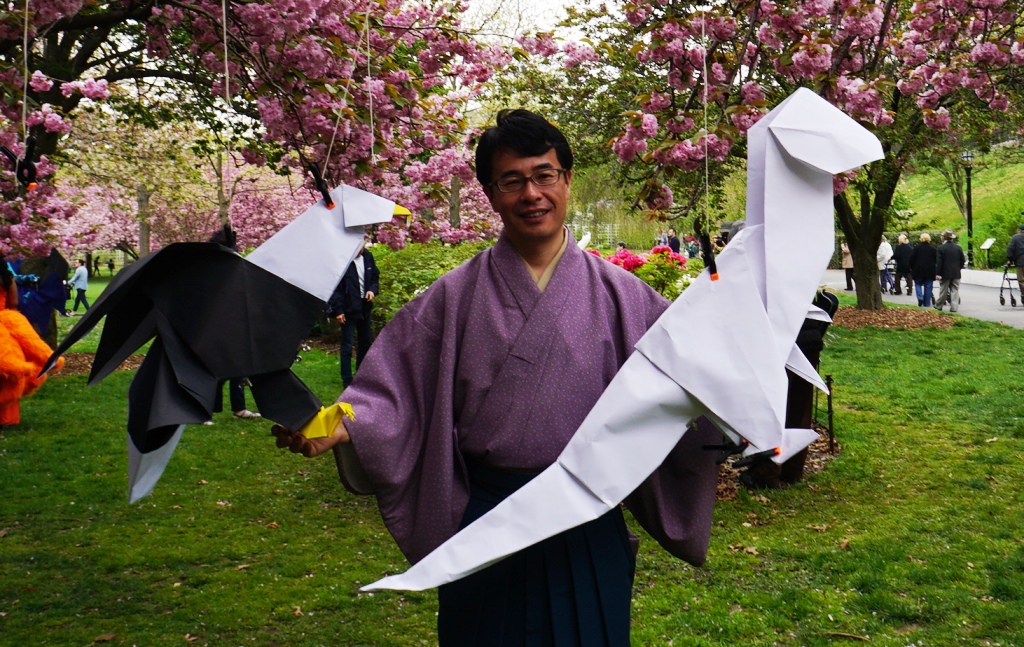 Taro demonstrated giant origami folding at media preview for the cherry blossom festival at Brooklyn Botanic Garden.
Taro appeared all day for his live origami performances for visitors at the Subaru Cherry Blossom Festival 2016 in Philadelphia on April 15, 2016.
Live Oversized Origami Performance in HFP Friendship Concert Taro presented his giant origami performance in the harmony of peace foundation's Friendship classic concert at Rosemont College, Bryn Mawr, PA.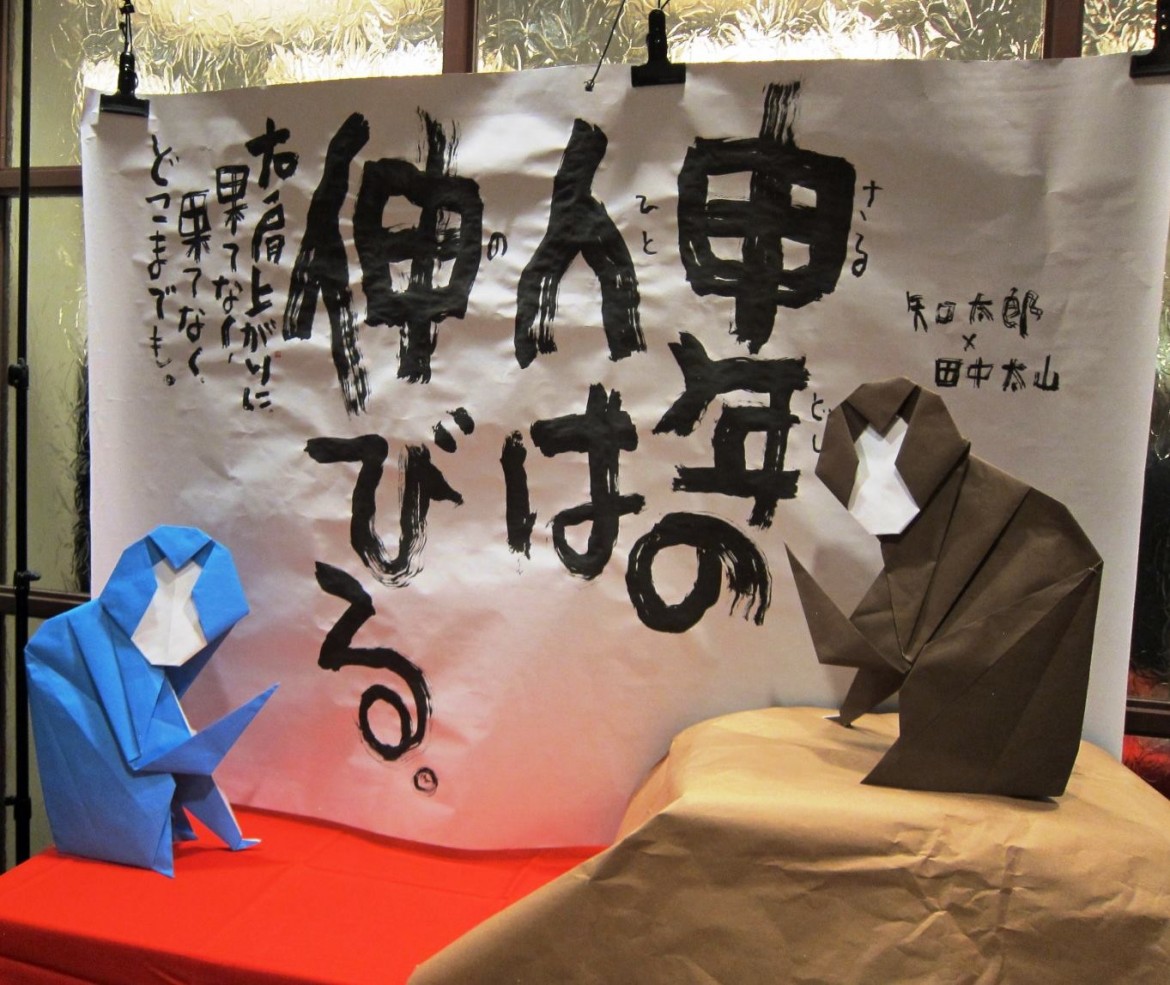 Taro's created this in collaboration with Tanaka Taisan for the new year party hosted by the Cosulate General of Japan in New York.
Taro Yaguchi presented Giant Origami Folding at UN Day Peace concert – 'Celebrate Peace for UN70' at Kimmel Center in Center City Philadelphia on Oct 24, 2015
Folding at the Montclair Museum of Art