During the holiday season, Nomura Securities in Manhattan wanted a way to treat their employees to something special, so they hired Taro's Origami Studio for some unique entertainment.  The origami teaching staff setup one of their origami booths, where people of all ages and skill levels could stop by and fold some models with or without some instruction.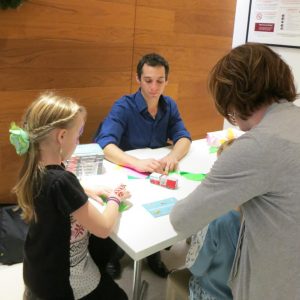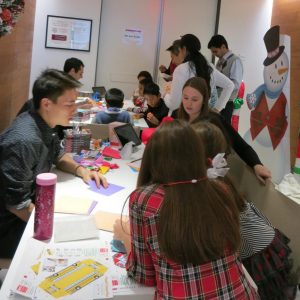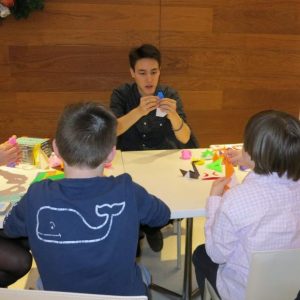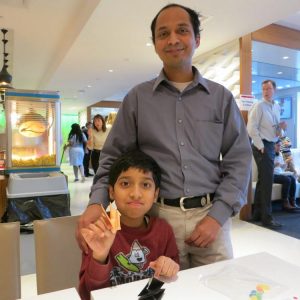 As so can see from these photos as well, the entire location was in the holiday spirit, as people could not only create some origami ornaments of their own, but also say hello to St. Nick.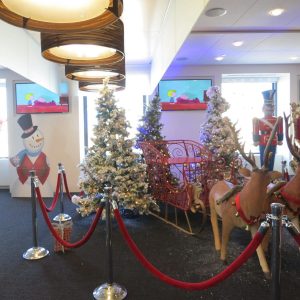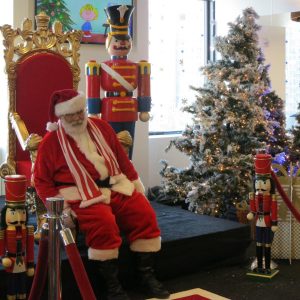 Finally on top of all of these festivities, Taro's Origami Studio also created some cranes and masu boxes for the entire staff as gifts for the holidays, so that even people who were unable to join for the event, were still treated with something special.