Taro's Origami Studio offers a wide variety of services, but one of the best is simply hiring them to teach some origami, which is exactly what Workday has done a few times.  For these staff events, Taros has arrived to provide some light-hearted and fun origami lessons for entertainment.  At the most recent event at their headquarters in Pleasanton CA, the Taro's staff taught the employees how to create a "sonobe" unit, which is an origami modular unit that once several are created, can be joined together to create a larger, more detailed final creation.
The Taro's staff setup an origami station at one of the corners of the room and over the course of the night, when people found there way over to the folding table, Taro's would teach the unit and then people could pass it on to each other until there were a whole bunch of the units made.  They also signed their name on each unit they made so that they could see where the parts they contributed ended up.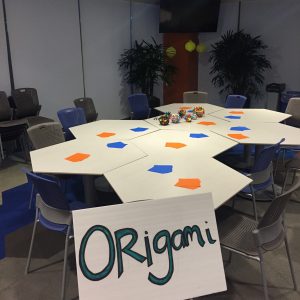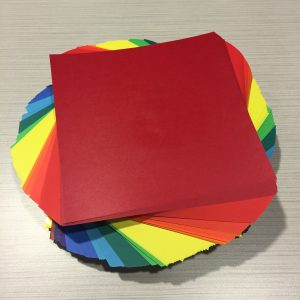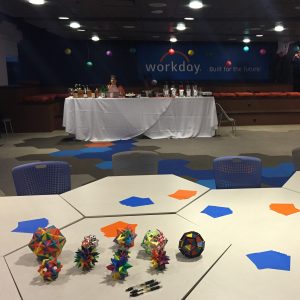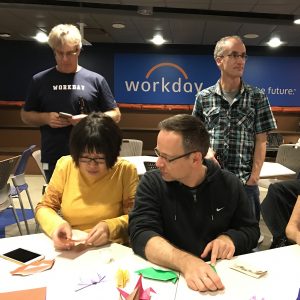 Once enough of the units where made (in this case it was over 90!) The entire team was able to construct an origami masterpiece that they then presented to the person that the entire staff party was in honor of.  It was a very unique gift for a very unique night.