Taro's Origami Studio was asked to take part in a recent Martha Stewart Weddings event in Midtown Manhattan.  The event was for wedding vendors to showcase their products and services for the company and Taro's was there with their staff, tablets and origami paper!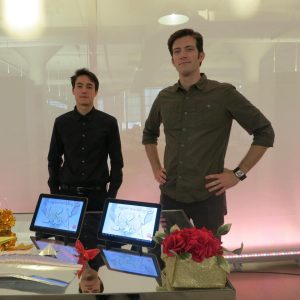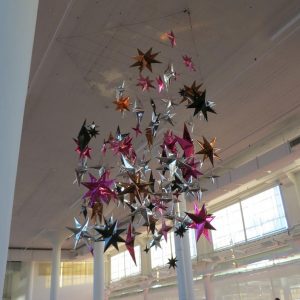 Taro's Origami Studio has worked several events and weddings, and in several different ways.  Sometimes the tablets work as a wonderful way to entertain guests with wedding specific diagrams and models that can be used to keep people of all ages engaged.  We have also been used as a spectacular alternative to traditional flowers.  Taro's can create unique origami flower bouquets that will last forever, so you will always have a reminder of your wedding.
Below you can see photos of the Taro's staff teaching none other than Martha Stewart herself some of their origami models and decorations for weddings.