Origami Logic is a marketing analytics company in Mountain View California.  They asked Taro's Origami Studio to create some dynamic origami creations for their website and advertising.

To begin with the company wanted to play with the idea of transforming the mundane parts of corporate work into something special, so we worked together to create a sample spreadsheet of accounts and numbers, and then Taro's printed that onto traditional origami paper and folded then into modular units.  These origami modules can then be assembled to create any number of shapes.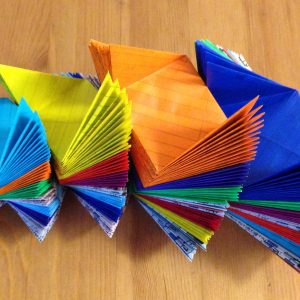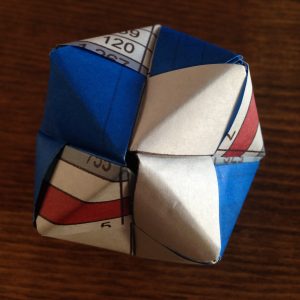 Another part of the project used origami tessellations to create exciting geometric backgrounds for the website.  When shot up close these collapsible forms provide all kinds of great shading and detail for background use.